I am considering having a TAH/BSO for endometriosis, but my doctor told me that it can come back after the surgery. Why go through all the struggle if it's going to return?
It is true that endometriosis can return after a hysterectomy and oophorectomy. Endometriosis occurs when cells from the endometrium make their way to the outside of the uterus and implant in various places such as the bladder, bowel, ovaries, and other areas of the pelvic cavity. In fact, endometriosis can implant just about anywhere in the body.
Unfortunately, there is no medically-proven cure for endometriosis at this time. There are many documented cases of endometriosis persisting despite a complete hysterectomy and oophorectomy.
The following study,
The Incidence of Endometriosis in Post-Hysterectomy Women, states, in part:
"Endometriosis will be found at laparoscopy in a significant number of women with chronic pelvic pain status post hysterectomy with or without BSO"
The decision to have a hysterectomy is a major one. We each have to consider our circumstances and our health situation. The best thing a patient can do is learn all she can about endometriosis, and theEndometriosis Resourceshere on the site are a good place to start.
If you are considering having a hysterectomy for endometriosis, Hystersisters.com members who have experienced this same condition advise you to get at least a second (or third and fourth!) medical opinion prior to scheduling surgery, and, if possible, consult with an Endometriosis Specialist. If there are any other treatment options available, you might want to try them first.
If you do decide to proceed with a hysterectomy, find the most skilled doctor available, one who can recognize and remove as much of the endometriosis as possible. If you decide to have your ovaries removed, you would also benefit from a doctor who is very knowledgeable regarding endometriosis and HRT (Hormone Replacement Therapy). Although estrogen feeds endometriosis, hormones are beneficial for many aspects of your overall health including the functioning of the heart, bones, skin, eyes, libido, etc.
If the endometriosis returns after surgery, you will most likely notice pelvic pain, bloating, or a change in bowel movements; the symptoms will probably be similar to what you experienced prior to your hysterectomy. There can be a whole range of conditions that can cause pain in this area of the body.
It is important to remember that not all women have problems with endometriosis after their surgery. Each patient has to do what they feel is best for them and hope for the best. While there is no guarantee that one's future will be free from endometriosis after surgery, there is also no guarantee that it won't be, either.

Lena Dunham on Her Battle with Endometriosis: 'I Had Lost All Trust in or Connection to My Own Body'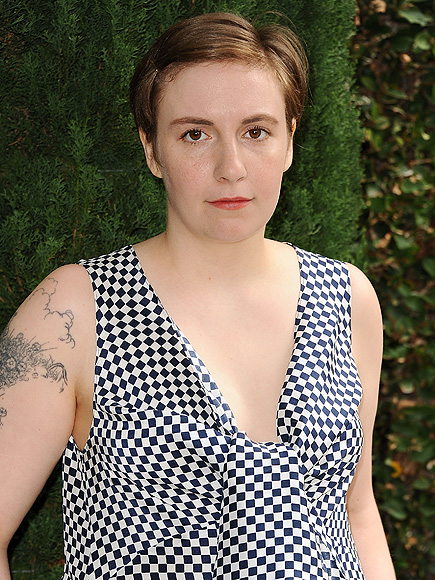 Lena Dunham is opening up about the painful struggle with endometriosis that forced her to lose "all trust in or connection to" her own body.
The
Girls
star chronicles her symptoms of nonstop vaginal bleeding, cramps, chronic exhaustion and severe mood swings in the eighth edition of her newsletter Lenny Letter.
The post, dedicated entirely to endometriosis, also features
Top Chef
host Padma Lakshmi's journey with the condition.
"From the first time I got my period, it didn't feel right. The stomachaches began quickly and were more severe than the mild-irritant cramps seemed to be for the blonde women in pink-hued Midol commercials," writes Dunham. "Those might as well have been ads for yogurt or the ocean, that's how little they conveyed my experience of menstruating."
Her symptoms went undiagnosed all the way through college and the production of her first season of Girls. Not knowing that she was suffering from the disorder – which causes the lining of the uterus to grow outside of the uterus – brought even more pain.
"If my pain had no tangible source, that just meant my mind was more powerful than I was and it didn't want me to be happy, ever," she says. "I saw myself divided like a black-and-white cookie into neat halves: one bright and ambitious, the other destined to wind up strapped to a gurney and moaning for pain meds."
RELATED VIDEO: Lena Dunham: I Believe Tinder's a Tool for Murder
It wasn't until the actress's long time producer friend Jenni Konner introduced her to Dr. Randy Harris, calling it "the moment my life changed." Harris performed laparoscopic surgery to diagnose Dunham, who eventually decided on monthly injections to control her symptoms.
Though Dunham says she initially feared people finding out about her diagnosis and deeming her weak, the disorder has actually made her more in tune with her body.
"I am strong because of what I've dealt with. I am oddly fearless for a wimp with no upper-body strength," she says. "And I am no longer scared of my body. In fact, I listen to it when it speaks. I have no choice but to respect what it tells me, to respect the strength of its voice and the truth of my own."